UV Printing for Award and Trophy Products
LogoJET's award-winning UV-LED direct-to-substrate printers open up unlimited opportunities to complement your current laser-cut and engraved products. We're excited to attend this year's vendor show and to demonstrate the power of UV printing for your business. We've packaged an incredible offer as a quick jump start for you to take advantage of now!
All printer packages include:
3 Year Warranty
Priority Support
Rotary Attachment
Printing Tray
Onsite Installation and Training
UVx40R PLUS-SE
$37,995

Tabletop Compact Size

18"x 24" Imprint Area

Up to 5" Product Height

Built-In Vacuum Bed
UVx90R-SE
$64,995

Small Flatbed Size

24"x 36" Imprint Area

Up to 6" Product Height

Built-In Vacuum Bed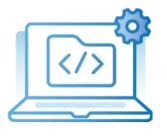 3 Year Warranty
The industry's only 3 year warranty offering worry-free coverage

Award-Winning Universal Ink
Go from rigid to flexible materials using one ink with incredible adhesion

5 Star Support
Industry-leading support combined with priority level service.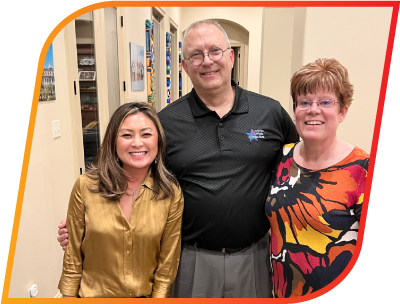 American Award & Promotions, Milton, WI
Introduced UV printing in-house in 2015.
"We have owned a LogoJET UV-LED printer for almost 6 years. We still love it. More importantly, the leadership and support team of LogoJET is second to none!! I am not easy to please when it comes to equipment support. Although it is rare for us to need support with our LogoJET printer, they have come through for us every time, and always far exceed our extremely high expectations.
Just a couple days ago one of my employees accidently punctured a new bag of ink without realizing it. It was just before she left for the day, which meant that it leaked out over night. She had a massive mess the following
morning and called to ask if there was a good way to save the rest of the ink in the bag and clean up the mess. The LogoJET support team explained what she should do. And then without asking, they sent out a new free bag of ink to replace the one that was punctured. Even when it was our mistake, LogoJET still had our back! LogoJET is a true business partner. I will not consider going to another brand of UV-LED printers because LogoJET has the absolute best support."
Mark & Lori Warren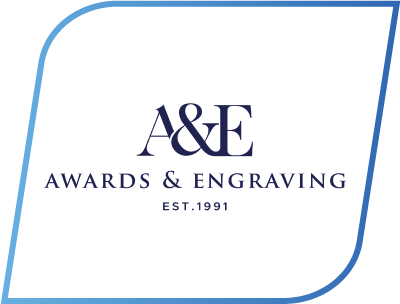 Awards & Engraving, Baytown, TX
Introduced UV printing in-house in 2016
"Susan and her team at LogoJet are by far one of the finest companies to work with. We have had our machine for several years and can't
wait to have the space to upgrade. Anytime we have questions, they are extremely responsive and caring. They truly understand that when a
machine is down, it needs to be fixed as quickly as possible. Thank goodness we haven't had many issues with ours. It's a workhorse!"
Michelle Bitterly
LogoJET is proud to serve the following AAA members:
Allogram Inc.
American Award & Promotions
Award & Sign
Award Company of America
Award Crafters Inc.
Award Masters
Awards & Engraving
Awards4U
Awards by Walsh
Awards PLUS
Awards Trophy World
Awards Unlimited/Regal
Brown's Trophies
Blue Ribbon Awards & Gifts
Dakota Awards
Gold Star Trphies
Monarch Trophy & Awards
Monarch Tropy Studio
Northwest Trophy
Nothers
Pittsburgh Trophy Company
PS Awards
Russell-Hampton
Rutherford Trophies
Specialty Engraving & Awards
Spikes Trophies
The Award Center
The Trophy House
The Trophy Shop
Trophies PLUS
United Trophy & Awards
United Trophy & Specialties
Wilkinsons Trophy
World Trophies
Top UV Printed Award and Trophy Products