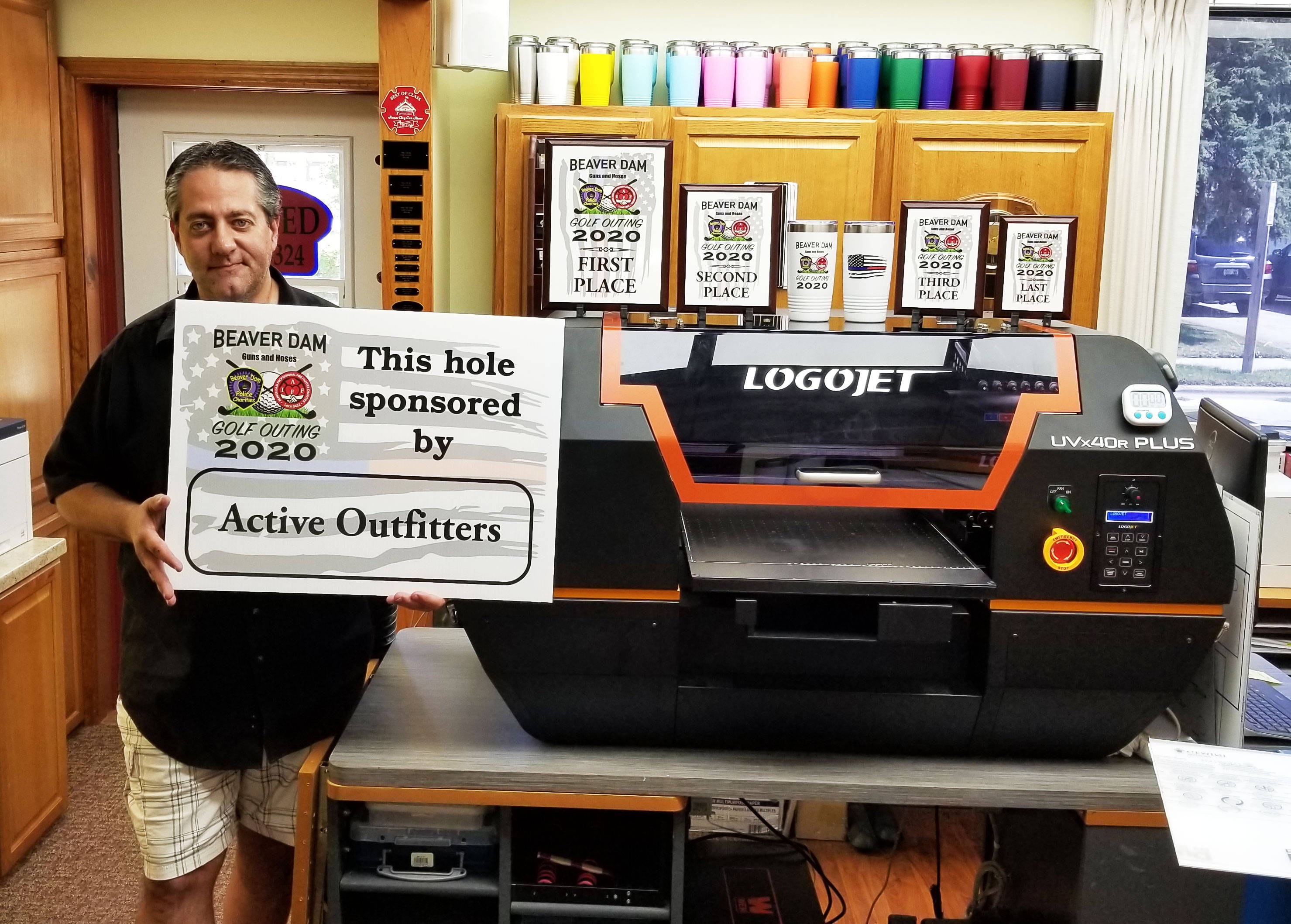 Mick Fischer Trophy and Engraving Shop opened its doors in Beaver Dam, Wisconsin, in 1989, with a single rotary engraver. Over the past 31 years, Mick Fischer Trophy has become a respected industry leader, specializing in award and trophy design and manufacturing and offering customers a wide variety of services from rotary engraving to glass etching and even hand engraving.
In the summer of 2019, Justin Fischer, Mick's son and the company's current owner, started exploring opportunities to expand beyond his laser capabilities and began to investigate UV printing. Fischer took a direct approach to his research, speaking with other industry insiders new to UV printing. The goal was to identify the solution that would provide the most direct path to productivity and the fastest return on his investment. Fischer identified LogoJET as the right partner to meet his needs through this exhaustive research process, and the Fischers purchased their first LogoJET printer in August 2019.
"Overall, it has doubled the money I'm making. When I did the research and talked to so many people, I was impressed with LogoJET and decided to buy the UV printer — a big investment. Now, I know why I was impressed. The LogoJET team is always there. They're always ready to help. Bar none, from any company I've ever dealt with my whole life — they are so far and above anyone else. If I could let every single awards and engraving company know about UV printing in general and LogoJET specifically, I would. This machine has completely changed what we were doing and has opened up new opportunities for us"
After a few months of using the printer, Fischer identified new revenue streams and new ideas on innovative ways to print using his LogoJET, particularly on tumblers. "Justin approached us with an idea to improve an aspect of our rotary printing attachment. We replicated his design idea in house and, after successful testing, rolled his innovation directly into the production design. This change was so brilliantly simple it goes into the 'wish I had thought of that first' file", says Lon Riley, Chief Operating Officer at LogoJET.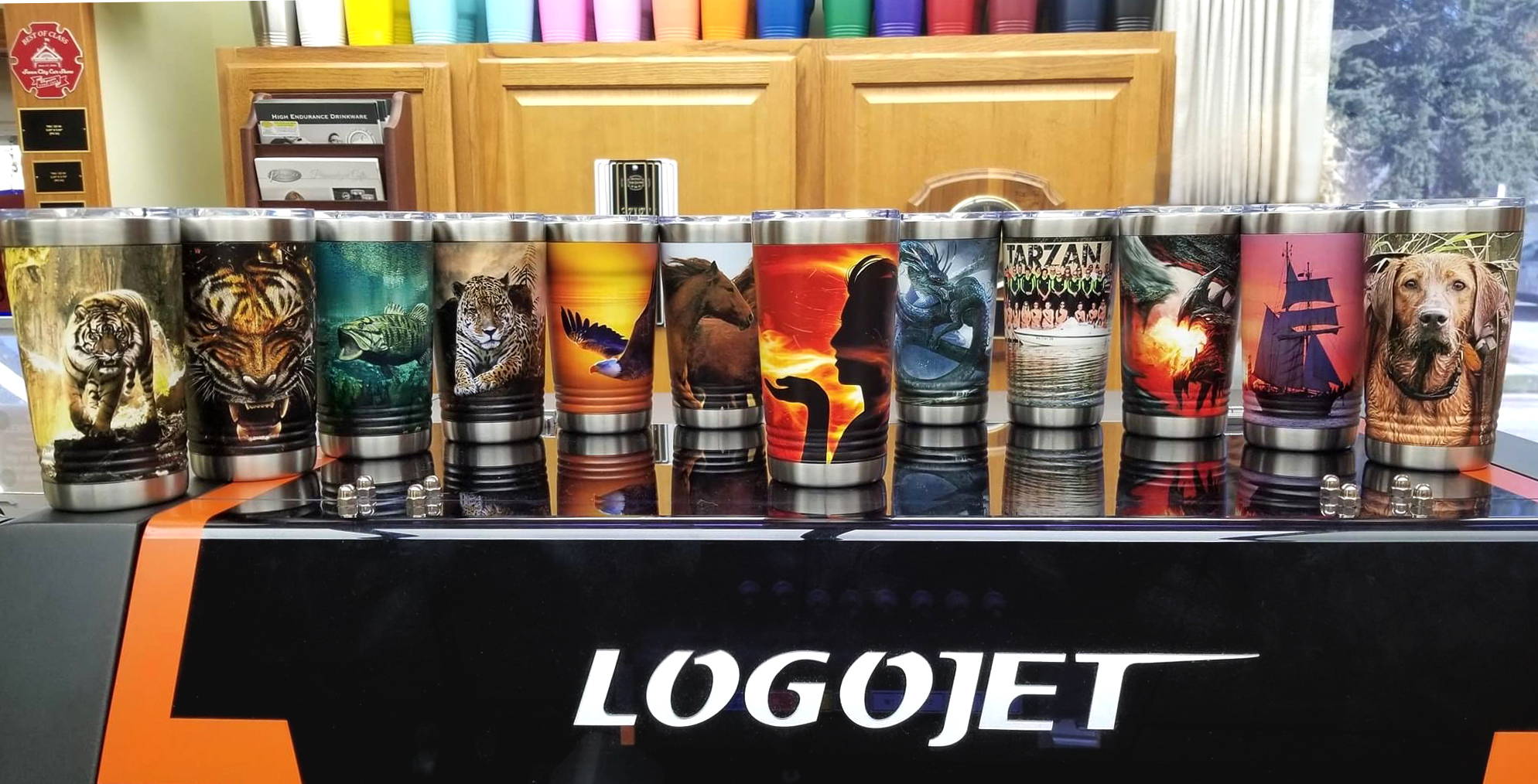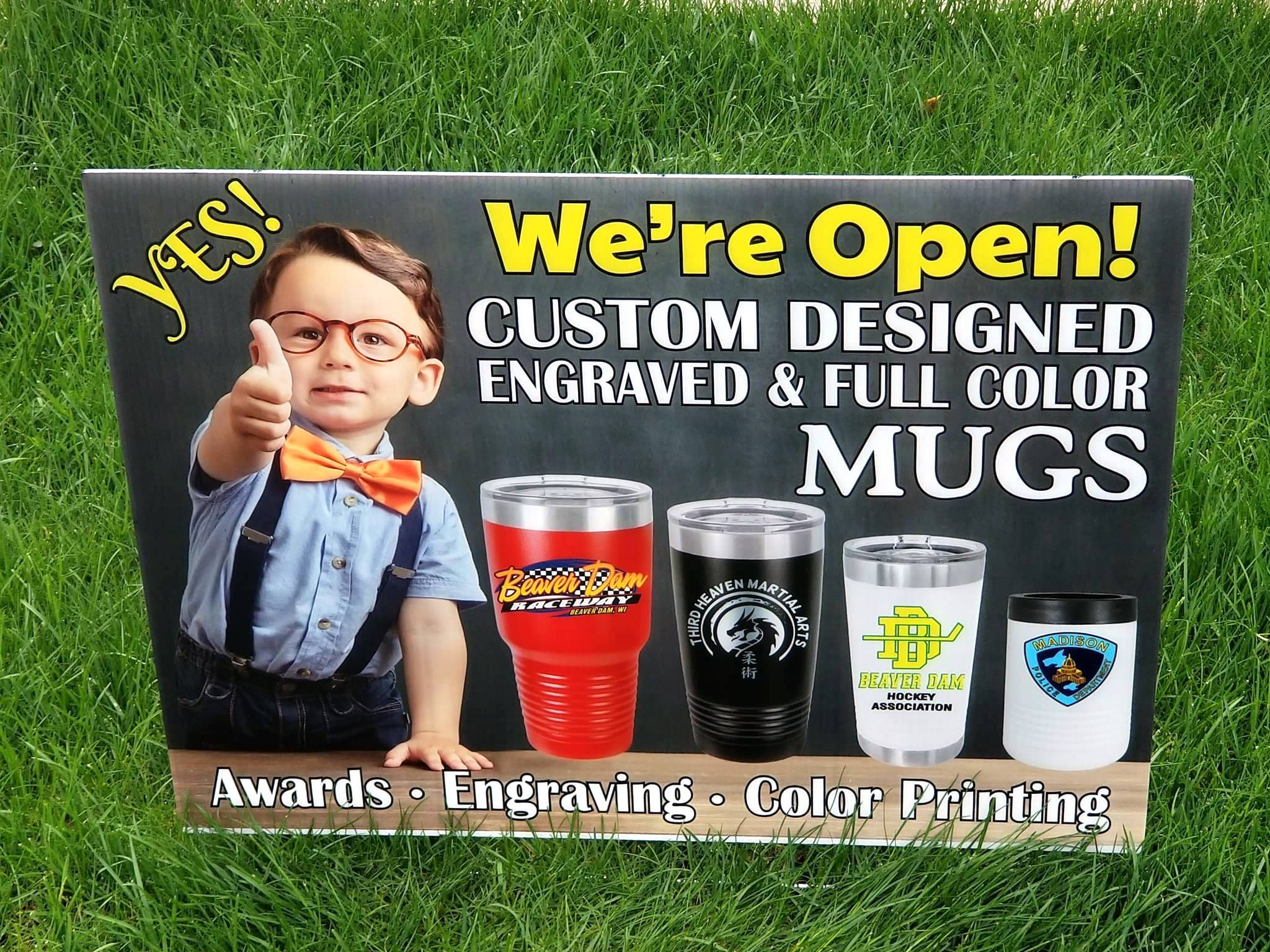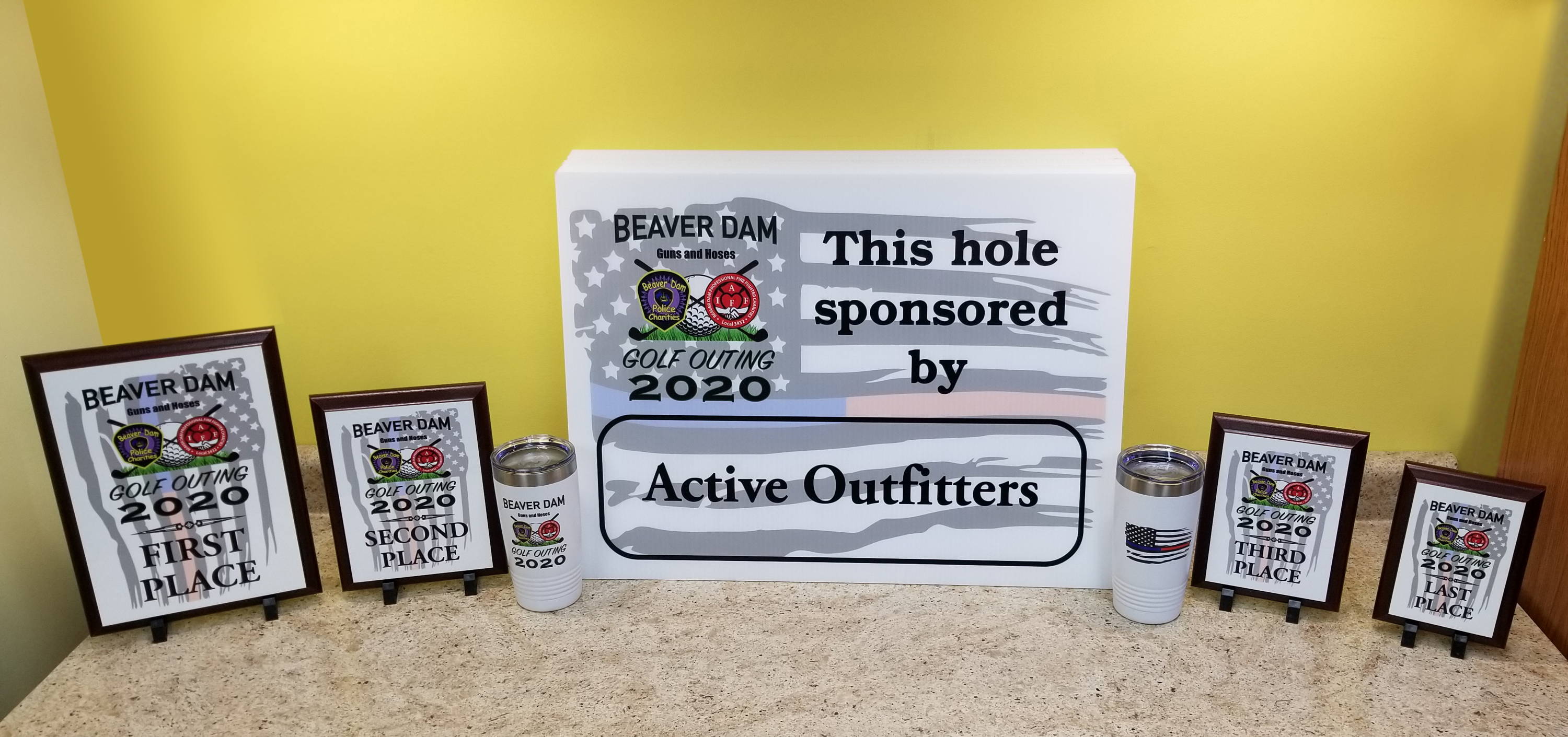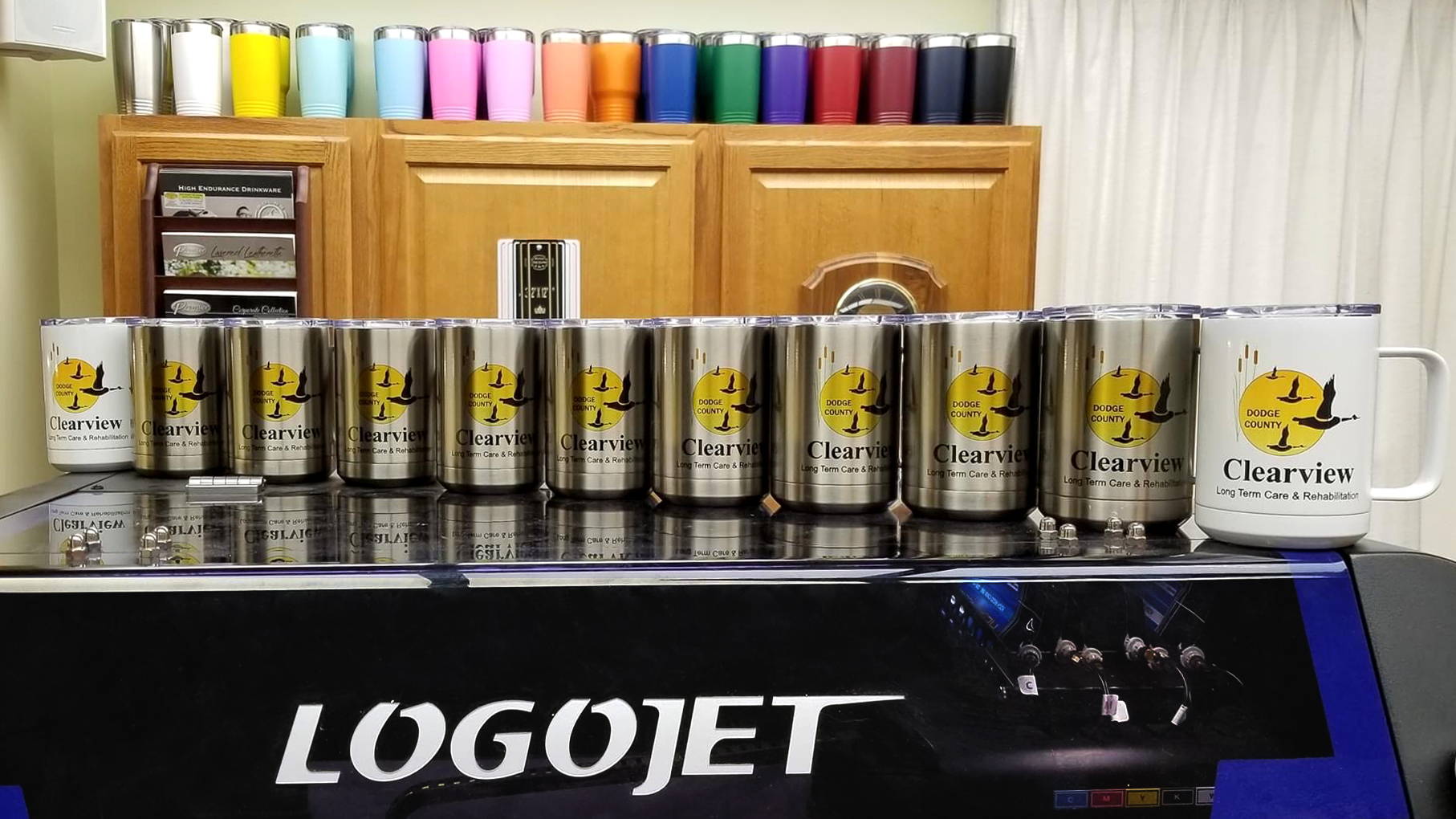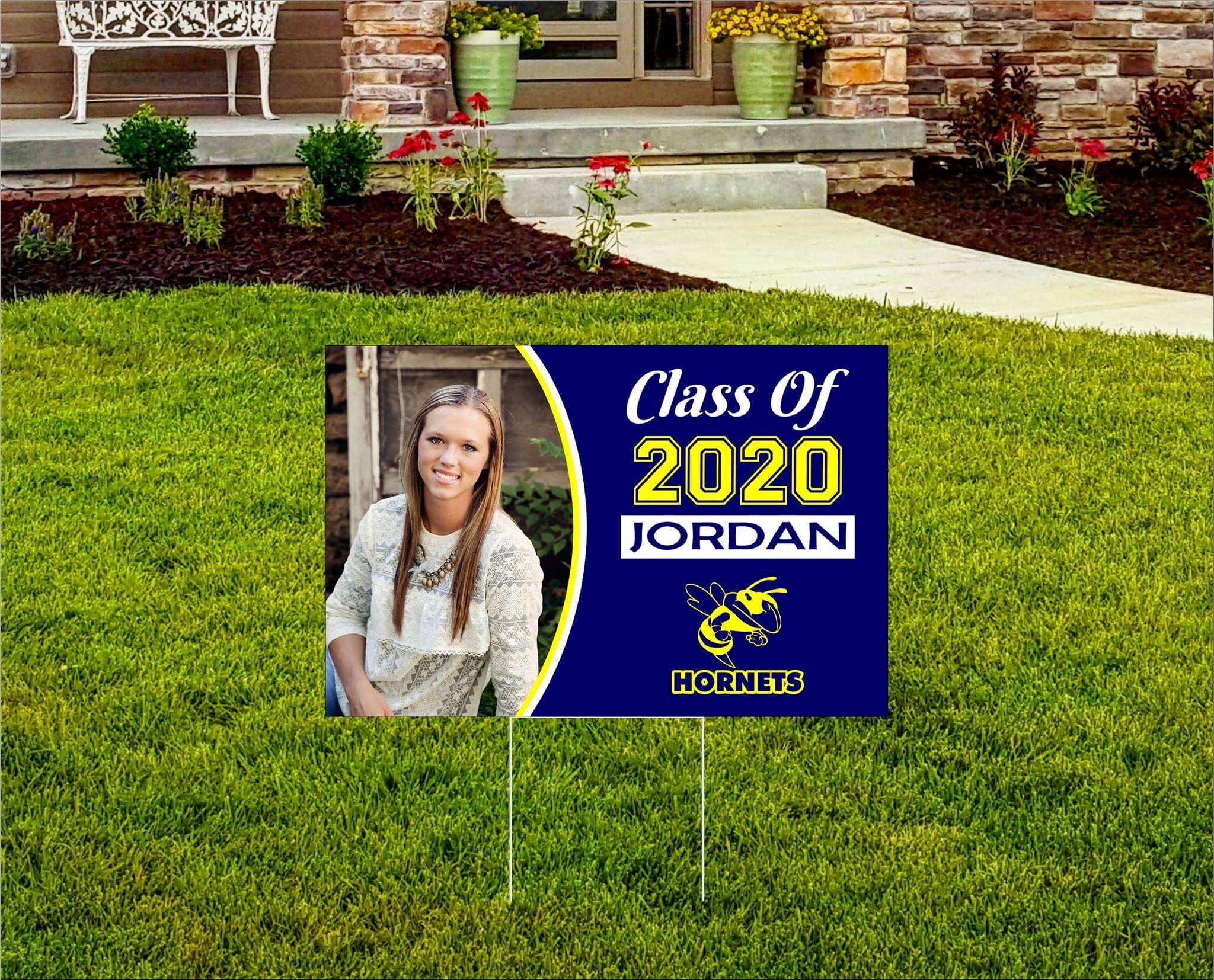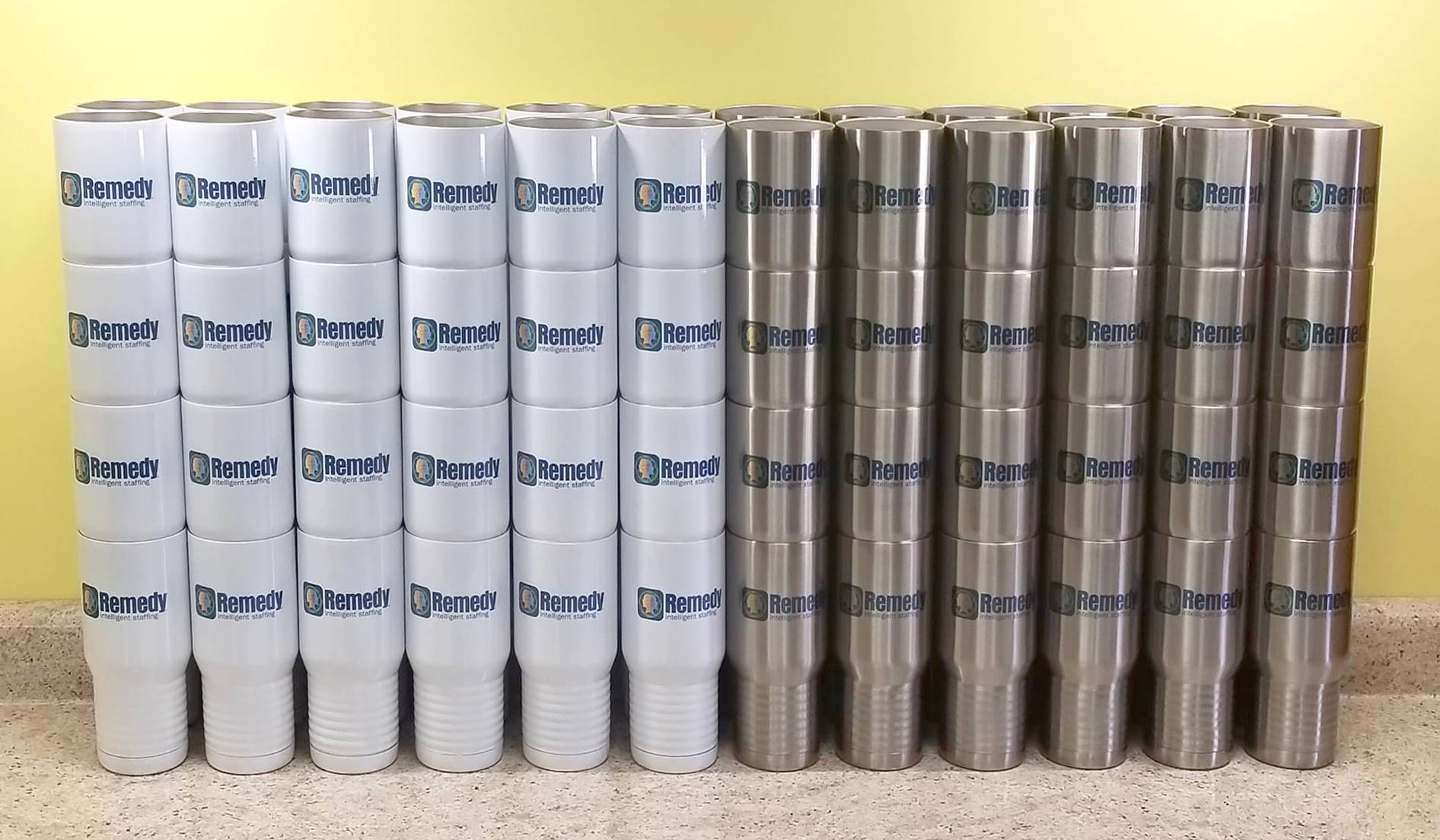 ---
Collaborating with customers on innovative solutions and perfecting unique applications is a hallmark of LogoJET's business approach. Susan Cox, LogoJET founder and CEO, says she always appreciates the opportunity to innovate with customers. "Justin had a great idea and we were happy to turn that idea into reality for all of our customers — it was a win/win proposition that meant creating a better product for both companies," Cox said.
Over the past year, Fischer has become an advocate for the LogoJET platform and an active and trusted contributing member of the LogoJET customer community. When LogoJET began developing the next rotary innovation, they approached Fischer about becoming a beta test site, to which he quickly agreed. Fischer says he was thrilled with how the product came out and appreciated the opportunity to collaborate with the LogoJET team. Combining the new collaborative product innovations and Fischer's graphic arts technique allows him to produce the highest quality full-wrap images on tapered tumblers, which consistently impress his clientele and online audience.
Adding full-color direct print to his existing laser production capabilities created a world of new product possibilities. Before he bought the LogoJET printer, Fischer anticipated using it once a week. "Instead, it's taken over the company — in a good way," he said. "It's opened the business back up. It's opened our eyes to so many new revenue streams." Fischer noted that COVID-19 has been tough on his business, but thanks to his new printer, he's found ways to make things work. "Everything I do in the awards and engraving business depends on one thing: people coming together — for a tournament, sports events, banquets, car shows, fundraisers," Fischer said. "If it weren't for that LogoJET printer I bought last year — and the money we've made from it over the last eight months — I wouldn't have survived the quarantine."
"Hearing about how our product line helps customers not only survive but grow their businesses even in tough times is exciting to our entire team," Cox said. She added that working with Fischer reminded her of how much she appreciates the chance to collaborate with customers.
"Being there for every customer is mission critical for us — we believe in keeping all lines of communication open," she said. "Our customers have ideas, and we want to brainstorm with them. We always go the extra mile to make our printing solution the best it can be. Having collaborative relationships with experienced and innovative partners like Mick Fischer Trophy is integral to that process."
---