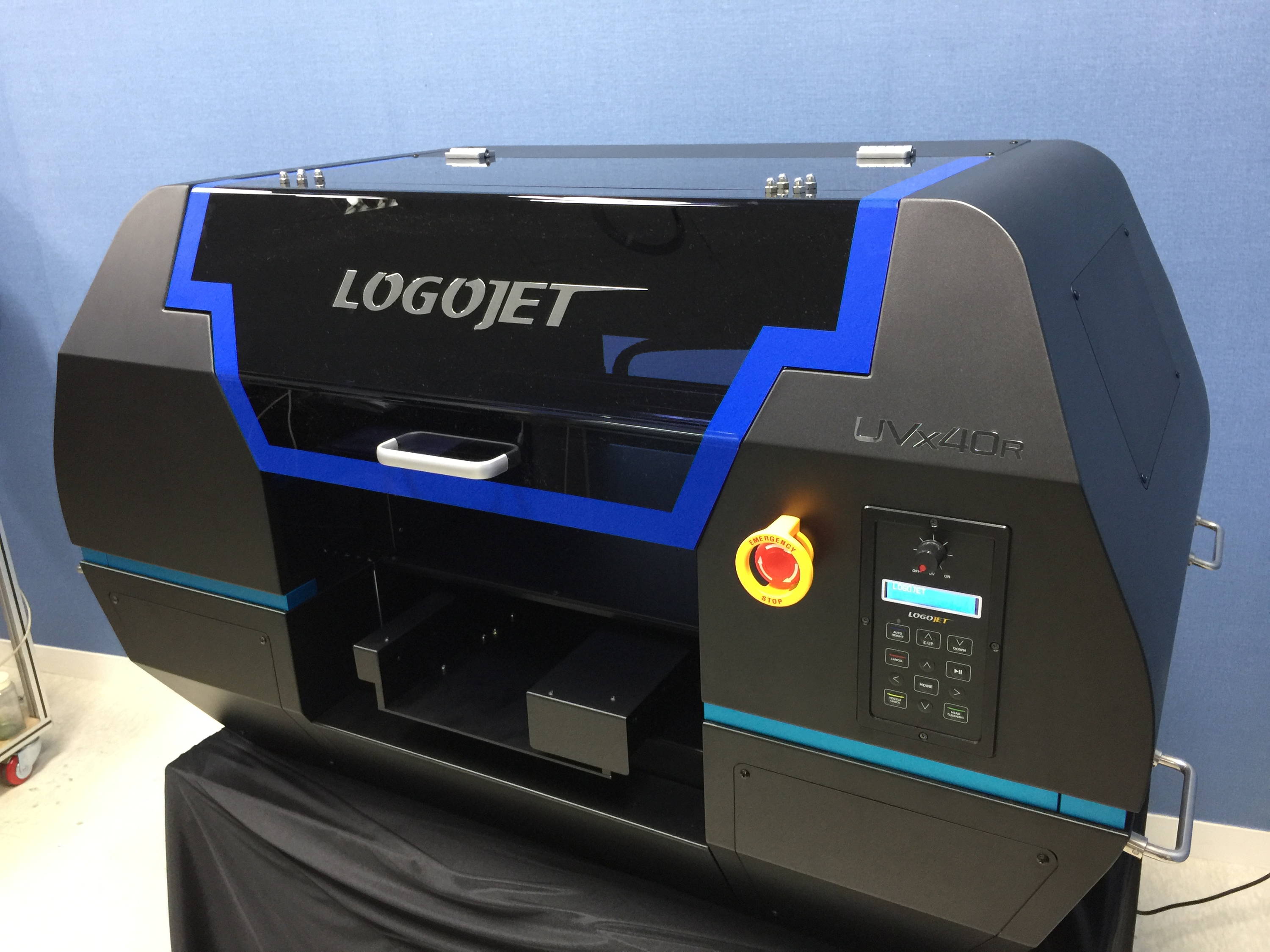 Refurbished UVx40R
The UVx40R is an award winning tabletop UV printer. This innovative design combines performance components with powerful Ricoh print heads to bring you a printer that's built for speed and designed to last. Print easily on a variety of products like golf balls, signs, cell phone cases, tumblers, sports equipment, awards, canvases and more.
FEATURES:
Industrial-strength construction
Uses UV-curable inks for fast production
Vibrant full-color and textured imprints
18" x 18" printable area
Wide substrate and object compatibility up to 5" high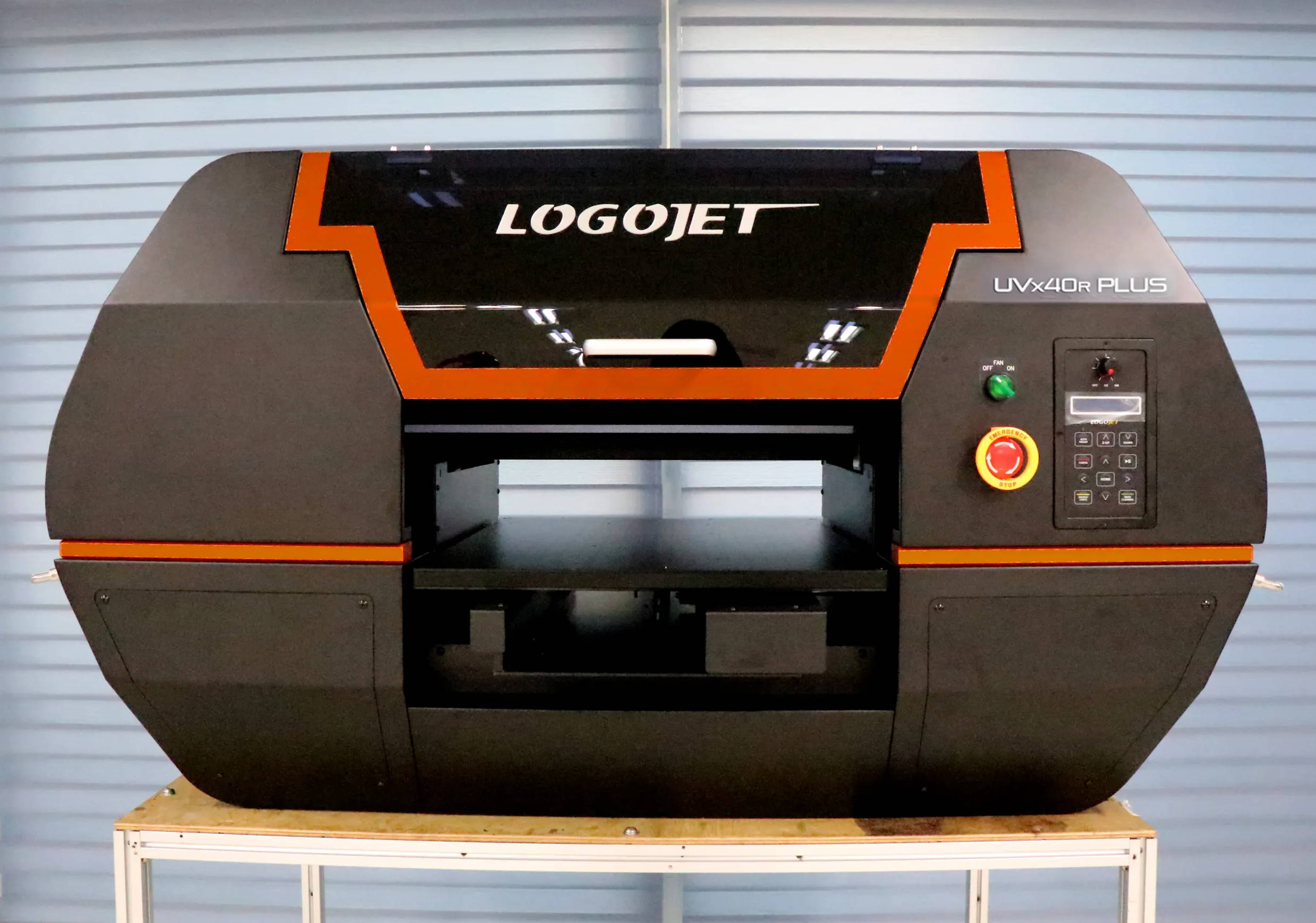 Refurbished UVx40R PLUS
We expanded on the award-winning design of our original UVx40R model to deliver the UVx40R PLUS printer. This printer includes a fourth print head and an expanded imprint size of 18" x 24". With its expanded print area and additional Ricoh GH 2220 print head, you'll enjoy a powerful and efficient printing experience with increased capacity — all while maintaining a compact size.
FEATURES:
Industrial-strength construction
More UV ink channels for faster multilayer printing
Vibrant full-color, white and clear capabilities
18" x 24" printable area on products up to 5" high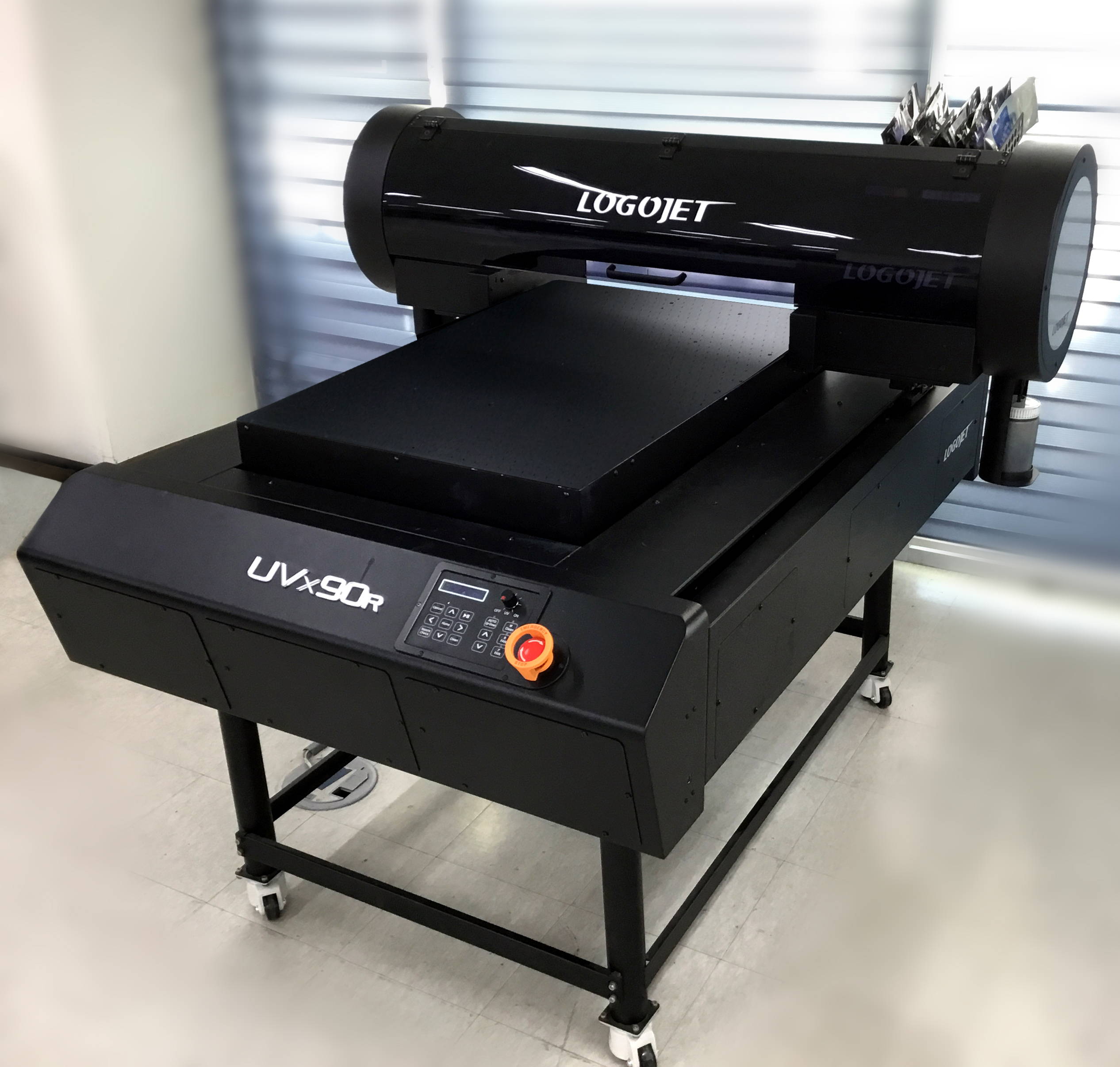 Refurbished UVx90R
When fast production and large product loads are needed, the UVx90R might be the printer for you. Featuring high-strength components and multiple performance Ricoh print heads, this UV printer delivers large, quality yields on a wide variety of substrates including plastic, metal, wood, glass, stone and signage materials.
FEATURES:
Industrial-strength construction
Customizable UV-ink configuration
Built for continuous production output
24" x 36" printable area on products up to 6" high
Open bed design maximizes productivity
Vibrant full-color and textured imprints