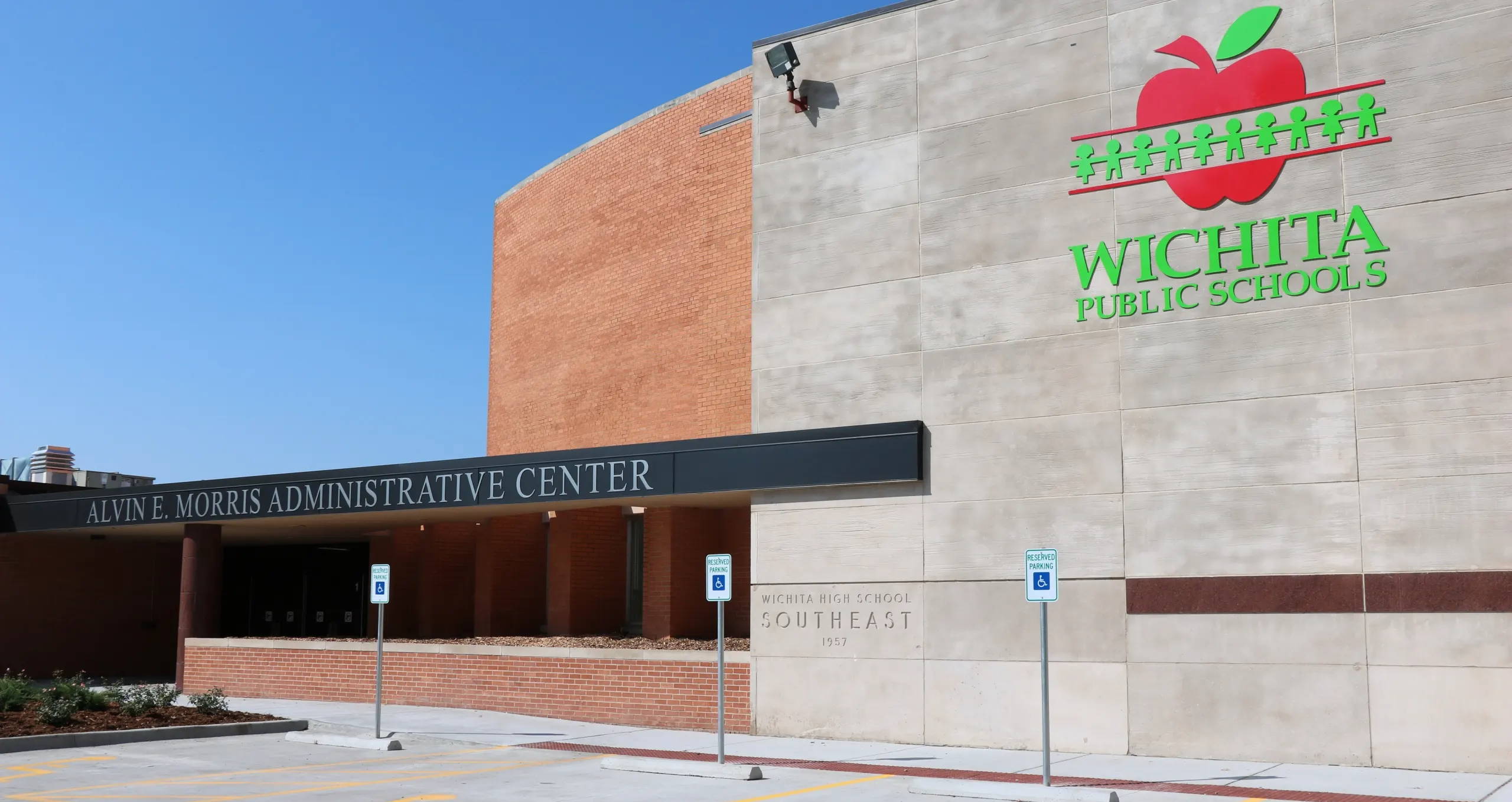 School district saves time and money with new LogoJET printer
A few months after Wichita Public Schools purchased a LogoJET UVx90R printer, Christina Lopez already recognized the difference it was making — to the tune of saving the school district about 45% on the signs previously being ordered from an outside vendor.
Wichita Public School is the largest school district in Kansas that serves 94 schools and nearly 10,000 staff members in Kansas. WPS uses the LogoJET printer for a wide range of applications to support the marketing and advertising needs of the district. Products range from signage to recognize teachers, student of the month, and hole-in-one signage for their golf tournament, to promotional items like coasters and magnets to hand out.
"We're just getting into using it," said Lopez, Wichita Public Schools print center manager. "Now, we're able to print in-house. Previously, we ordered a lot of metal signs. Now, the facilities department is saving about 45% compared to the cost of ordering the signs from an outside vendor."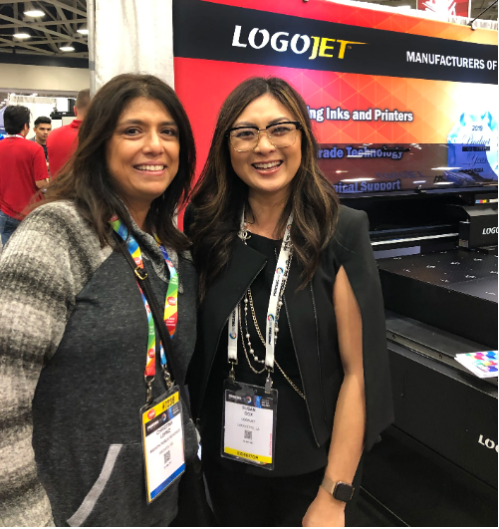 ""Now, we're able to print in-house. Previously, we ordered a lot of metal signs. Now, the facilities department is saving about 45% compared to the cost of ordering the signs from an outside vendor.""
- Christina Lopez, WPS Print Center Manager
"It's really exciting when a customer purchases a printer to meet a specific need and then learns how versatile the machines are, and branches into new applications that can save money or even make money" said Lon Riley, LogoJET vice-president and Chief Operating Officer.
"There are a lot of other things we can do with it too," said Lopez. "Compared to other large flatbed printers that are over $100,000, this one is smaller and doesn't take up as much space — and it costs less."
Lopez said the printer is easy to use, and she and the staff are getting into production mode with it.
"We're pretty happy with everything, and it's easy to operate," Lopez said.  
Soon Wichita Public School will be able to launch a co-op program to enable students to work part time and learn the intracies of printing to further their skills in the work field. LogoJET's printers offer ease of use and are a lot of fun for the students to learn.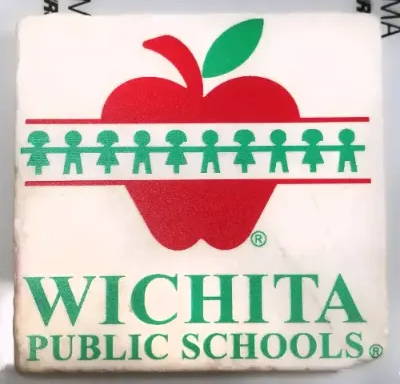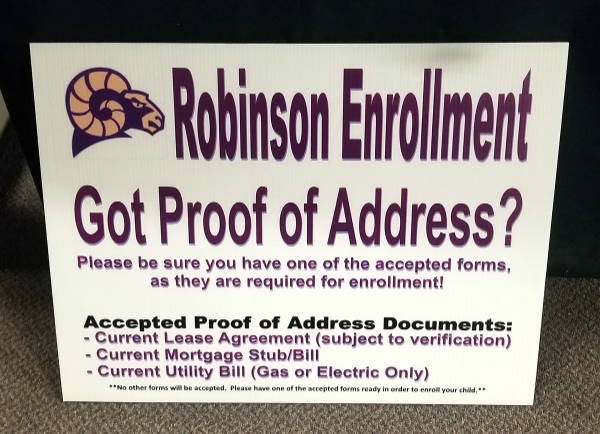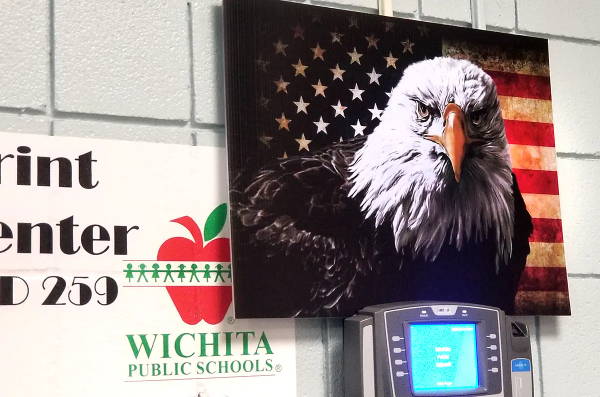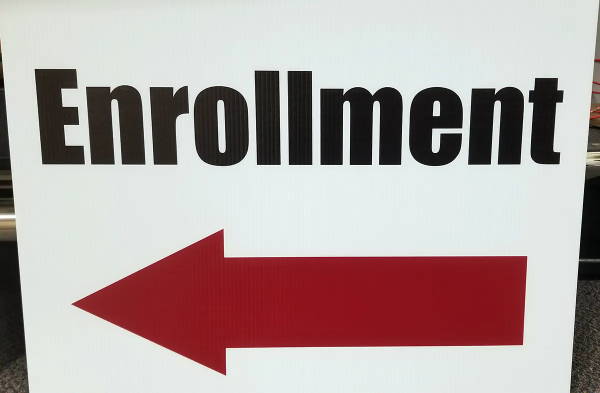 About the UVx90R UV-LED Direct to Substrate Printer
LogoJET's UVx90R combines our fastest production speeds with a larger product capacity at 24"x36" and up to 5" height. Featuring industrial-strength components, multiple high-performance Ricoh print heads and a newly configured, customizable UV-ink configuration, this printer will produce vibrant full color and textured imprints on a huge variety of substrates including plastic, metal, wood, glass, stone and textiles. Print on products like dog tags, signage, golf balls, cups, tote bags, coasters, custom packaging, even bottles 360 degrees - the list is endless!
Features:
6 RICOH GH 2220 PRECISION PRINT HEADS FOR MAXIMUM PRINT SPEED
Newly configured ink system contains 6 customizable channels
Curable imprint area of 24 x 36 inches with 6 inch height clearance
New location of ink basket creates a self-agitating ink system
Built-in vacuum bed holds flat, lightweight substrates in place
Control panel puts all functions at your finger-tips including:

head-cleanings and nozzle checks
manual and automatic flatbed height adjustment
move bed backward and forward

Acrylic cover lifts easily providing access for maintenance and ink replacement.
Flatbed is open at the back and front, allowing oversized products to be loaded and products in trays can be accessed during print runs for continuous loading and unloading (max. product width: 25.125").
Metal printer stand included.
Printer measures approx. 56.25" W x 61" L x 29.5" H; Weighs approx. 410 lbs.
Shipping weight approx. 740 lbs
Ink Capabilities
The UVx90R uses SIX RICOH GH 2220 print heads allowing it to print high quality images at much faster speeds. The standard CMYK inks are assigned to four of the print heads, leaving the last two customizable with any combination of white ink and/or clear gloss to suit your specific needs.
---